Web Design
"Here at SJL Web Design we pride ourselves on offering our clients a truly dynamic, cost effective and professional Web Design service. We are passionate about creating successful sites for our clients and our experienced team is highly trained in all areas of Web Design and Search Engine Optimisation."
December Special Offer
3 Page Website with Full CMS only £499
SJL Web Design
We aim to serve as a single point of contact for all of your online needs, including web design, web development, ecommerce, search engine optimisation, internet marketing and web hosting. With this comprehensive range of services, you can relax knowing that SJL Web Design are making the most of your online assets.
We are one of the few web design companies in the UK to offer a free homepage design before you agree to anything. We call it 'try before you buy web design' and we are confident that once you see the work we do you will love it. So try us out today....
Request Quote
Effective Website Design
At SJL Web Design, we know that a dynamic website with great design and good usability can really make the difference to your business. By harnessing the power of the web in connecting you to your potential customers and making those all-important sales, your website is your 24/7 store and salesman. Our websites are a real investment, effective in making you money online.
We offer truly bespoke web design and development services all performed by in-house professionals. Our services are tailored to your business's needs and we can develop internet marketing strategies that enable your brand to engage with customers, build loyalty and increase sales revenue. As well as a range of web design and search engine optimisation services we also offer graphic design and business branding.
Callback Form
Website Design Testimonial...
"I cannot say just how pleased I am but, as a new start up business, to find a company willing to offer such help and support was genuinely refreshing." Sean Tomey - Managing Director of Straightline Retail
"I found SJL to be outstanding, not only with the website design itself, but also because of their customer care, efficiency and value for money."Tom Hall - Managing Director of Morton and Garner
"SJL have been a pleasure to work with - approachable, friendly and highly professional. I will definitely be using SJL again and would heartily recommend them."Annika Hope - 1StopMoney.com
"As well as looking good the website was constructed well and, owing to this, has been well placed by Google."Thomas Morley - Director at Solar Technology
"We approached SJL looking for a stylish and cost-effective redesign of The Strategy Room's website and visual identity and that is exactly what we got."Tim Walker - Managing Director of The Strategy Room
"SJL delivered everything our company asked for at a great price. The staff were friendly, and I would have no hesitation recommending SJL in the future"Jamie Allinson - Director at AD Network Solutions
Why choose SJL Web Design?
We have established ourseleves as one of the UK's leading Web Design and Search Engine Optimisation companies, because of our:
High Quality Web Design
Unrivalled Customer Care
Effective Search Engine Optimisation
Our 100% Reliability
We will take the time to listen carefully to your needs and package them into a well designed website, which doesn't only look great but will make you money.
More than just Web Design...
We offer a range of different services to help your business grow, these include:
Bespoke Web Design and Development
Search Engine Optimisation
Graphic Design
Reliable Web Hosting
If you would like to discuss our services further and see how we can help you, give us an email, we would love to hear from you.
Standard Web Design
Bespoke Design
Google Friendly Development
One Year of Free Hosting
Domain Name Registration
Contact Forms
Full Content Management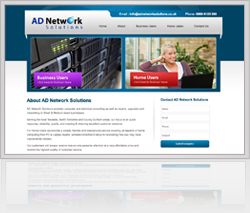 Dynamic Web Design
Bespoke Design
Google Friendly Development
Shopping Cart
Member's Area
Online Booking Software
And much more...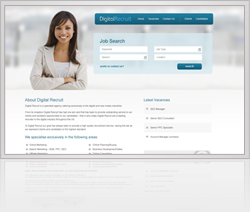 Web Design

Web design from just £399

Professional Web Design
Google Optimised
Free CMS
Domain Name
One Year of Free Hosting
3 Week Turnaround Time

Web Optimisation

Top listings at low prices

Effective Results
Expert Consultancy
Social Network Marketing
Quality Link Building
No Large Up-Front Fees
In-Depth Analytics

Ecommerce Design

Sell online from just £2,199

Manage Products
Create New Pages
Accept Credit Cards
Order Management
Secure (SSL) Hosting
Expert Training
Please email us to discuss any of our services.